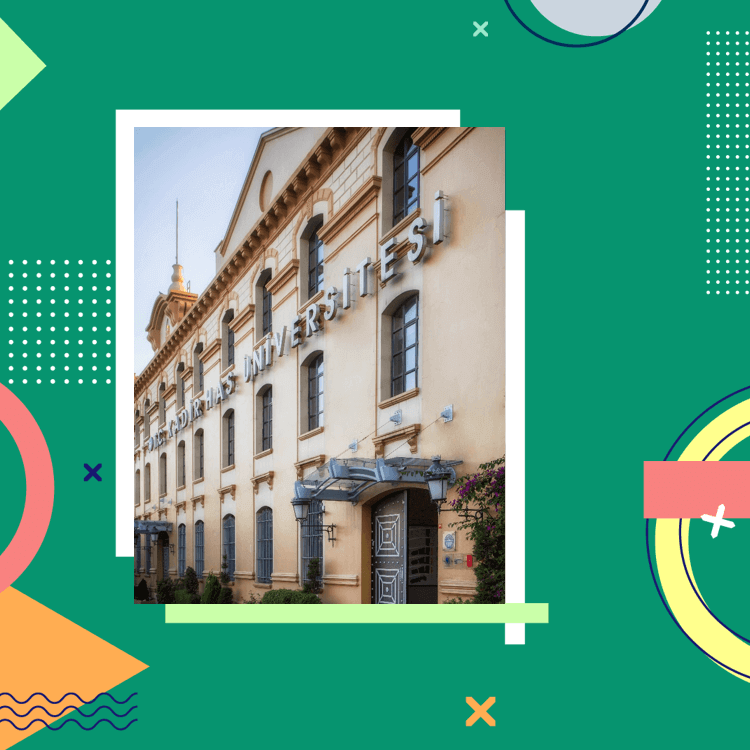 MDBF Webinarları – Prof. Dr. Şener Oktik
Mühendislik ve Doğa Bilimleri Fakültemizin düzenlediği webinar serisi kapsamında 18 Mart Cuma saat 14.00'te KHAS Mekatronik Mühendisliği Bölümü'nden Prof. Dr. Şener Oktik, "Digital Transformation Paradoxes and Glass Industry" başlıklı bir sunum yapacak.
Zoom üzerinden gerçekleşecek etkinlik ilgilenen herkesin katılımına açıktır. 
Özet: In the fourth industrial revolution, organizations have accelerated their interest in robotics and digitalisation focussing on implementing Artificial Intelligence (AI), Big Data and the Internet of Things (IoT) in their processes and operations. Multiple questions to be answered to narrow strategic needs and to define priorities of organizations through digital transformations are complex with many sets of paradoxes related to a rate of return for both current and prospective digital transformation investments, implications on strategy, business models, and talent structure of organization. Specifically the onset of the fifth industrial revolution in recent years to improve the collaborations between ever-growing smart technologies in the fourth industrial revolution and competences of workforce has introduced a new concept of collaborative robot (cobot). In the new era it is expected that robots would execute routine industrial processes and the workforce would endeavour to innovate towards greater opportunities for organizations. This work summarizes status and trends in digital transformation and paradoxes for value chain of glass industry from product, process and plant design engineering, operations, services, to production planning, integrated engineering (digital twin), execution and marketing. Advantages in glass process industries and discrete industries together with some cases at Şişecam are discussed. Finally, opportunities and options for innovative products and technologies via digital transformation for glass industry are noted.
Konuşmacı Hakkında: Şener Oktik graduated from Ankara University with a degree in Physics in 1976 and received his M.Eng. in Applied Physics in 1977 from the same university. He obtained a Ph.D. degree from Durham University (UK) in 1982. Prof. Oktik became Associate Professor, a full Professor in 1995. Throughout his carrier, he has been involved in theoretical and experimental studies of growth of bulk, thin and thick film inorganic and organic materials as well as device fabrications at laboratory ans industrial scales. During his career he has been in academia as; lecturer, research scientist and administrator, senior administrator at national and international institutes such as: Durham University (UK), Lecce University (Italy, Stuttgart University (Germany), Selçuk University, Muğla University and Kadir Has University. In this part of his carrier, he served as a Vice Rector, and the Rector for Muğla University, and he contributed to "Qualification Framework" committee of The Council of Higher Education for Turkey and European Council, a member in the Advisory Board of TUBITAK, Marmara Research Centre. In the industrial R&D field he worked as senior research scientist, senior technologist and senior executive in Turkey and abroad; BP Solar, Sunbury, Imperial Chemical Industries PLC (Currently Akzo Nobel), Industrial Research Labs of Durham University in England, ZSW in Germany, Sisecam, Anel Group, Arıkanlı Holding in Turkey. Prof. Oktik was the Chief Research & Technological Development Officer (CTO) of Sisecam between 2012 and 2020. Currently he is a member of Şişecam Board of Directors and a senior lecturer at Kadir Has University. He is currently a member of the Advisory Committee of International Commission on Glass, "ICG" and serving at the International Advisory Boards of International Conference on Coatings on Glass and Plastics, Society of Vacuum Coaters and The Centre for Functional and Surface Functionalized Glass (Slovakia). He is also in the Scientific Committee of "European Photovoltaic Solar Energy Conference EUPVSEC" and the honoraray chairman of Turkish Solar Energy Industry Association, executive committee member of Clean Energy Foundation. Prof. Oktik is author/co-author of over 100 scientific and technical publications and inventor/co-inventor of two world patents